Inaugural Event 2008
---
The inaugural Prospace Billy Webb Centennial Challenge held in December 2008 was an unprecedented success for Wanganui and its community.
Approximately 25,000 people watched the race from the banks of the Wanganui River and many more thousands either listened to the event live on Radio Sport or watched the programme broadcast on Sky TV and Universal Television – to a potential audience of 110,000 people around the world.
The Event received a massive amount of exposure nationally and internationally via the local media (Wanganui Chronicle, The Radio Network); national media (APN newspapers, The Radio Network, TV3, TV1, Sky TV – 6 plays of programme); and internationally (Universal Sports, internet).
Post Event Mahe Drysdale commented:
"Early December it was down to Wanganui and time to race again, in a 5K race against Olaf and a wild card (Hamish Bond being that man after a race off). This was a truly awesome event, we were there to celebrate the 100 year anniversary of Billy Webb winning the World Championship crown on the Wanganui and the locals put on a spectacular event. A huge crowd turned out and it turned into one of the best and professionally run events both Olaf and myself have attended. We hope it will now continue as an annual event".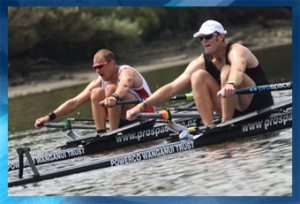 ---
---
EVENT DIRECTOR
Kate Austin
Phone: +64 (0)21 956 995
Mobile: +64 (0)21 956 995
Email: kate_austin01@hotmail.com
Click here to send us an email
---
We invite you to sign up to receive our Newsletter
---
---
Sponsors
---