The Rivalry
---
Mahe Drysdale is the current Olympic Champion, winning Gold in the Men's Single Sculls event at London 2012, thus completing his Olympic dream.

He also is the Billy Webb Challenge title holder, having defeated Lassi Karonen in 2012.
THE KIWI CHALLENGER!
New Zealand's champion rower has a big challenge ahead in the form of fellow NZ Olympic Champion, Hamish Bond, who has beaten him in their last three encounters.
On Sunday 30th November 2014, the Aon Billy Webb Challenge will take place on the Whanganui River where Webb defended his world championship title over 100 years ago.
It will be raced over approximately 5km (3 miles), a similar distance to that completed by the professional scullers of the time, and expected to take 17-19 minutes to complete.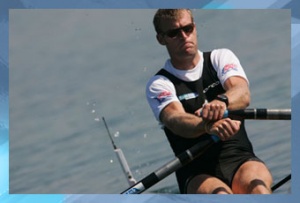 ---
---
EVENT DIRECTOR
Kate Austin
Phone: +64 (0)21 956 995
Mobile: +64 (0)21 956 995
Email: kate_austin01@hotmail.com
Click here to send us an email
---
We invite you to sign up to receive our Newsletter
---
---
Sponsors
---